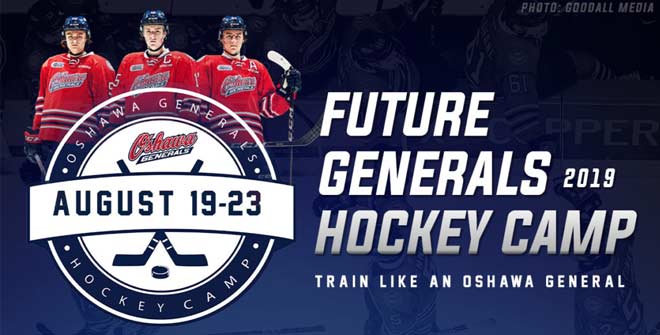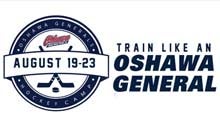 Aug 19 - 23 , 2019

$315 plus HST
2019 Future Generals Hockey Camp
Train Like An Oshawa General
2019 Future Generals Hockey Camp will be taking place from August 19-23 at the Tribute Communities Centre.
The Future Generals Hockey camp is open to players and goalies of all skill levels ages six to thirteen. Young hockey players are given the unique opportunity to develop their skills both on and off the ice with Oshawa Generals players and members of the coaching staff. Off the ice, campers will be put through a series of activities that allow them to interact with and learn from Oshawa Generals players on a personal level. Stay tuned for coach announcements over the course of the summer!
If you're interested in joining, contact [email protected] regarding any questions you may have. You can also register online by clicking here or by phone at 905-433-0900 ext. 2235.
Event Times
Monday, August 19, 2019

TBA

Tuesday, August 20, 2019

TBA

Wednesday, August 21, 2019

TBA

Thursday, August 22, 2019

TBA

Friday, August 23, 2019

TBA