Trade Shows & Expos
Let us help plan, coordinate and execute.
The Tribute Communities Centre's two 200' x 85' ice pads are the most versatile spaces within Oshawa and the Durham Region. These two areas can be covered to transform the full venue into more than 34,000 sq. feet of multi-purpose exhibition space or 17,000 sq. feet for each rink.
The main arena floor can be seen from the concourse's open layout which adds the opportunity for additional space for vendors. Select seating areas can also be retracted to provide additional floor access points and areas for seminars to be presented to those facing out into the lower bowl seating. Our centre-hung, video board is a massive asset to be able to showcase your sponsors, event messaging, and more.
For smaller trade shows, Rink 2 is a great option with its own designated entrance and adjacent leisure room to use for offices or catering space for event organizers.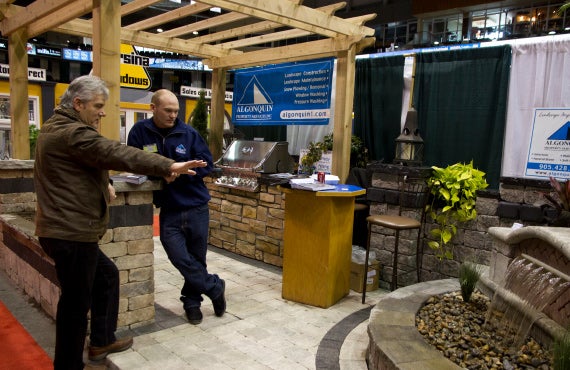 Begin the process of hosting your event at the Tribute Communities Centre.
More Info