Group Suites
Experience the suite life as a group.
Group Suites are a great way to promote your business, celebrate an occasion, host a special event or simply enjoy the great view with friends and family during one of our events. Group suites are larger than our private suites and can accommodate 20 to 40 guests and provide an exclusive environment for Oshawa Generals games, concerts, family shows, and other world-class events.
All four group suites at the Tribute Communities Centre are available for hockey and other 360-degree events. Two of these suites can be utilized together to accommodate up to 80 guests. For most of our live events, Group Suite C is the only group suite available so you'll want to act fast if you want to see the next big show coming to Oshawa.
Group Suite Rental Benefits
20 group suite tickets at a discounted rate to the selected event*
Option to purchase up to an additional 20 suite tickets for selected event
Private Suite Holder Entrance
Catering options available with Suite Host offering in-seat service**
Access to the Private Suites Bar
Flat-screen television
* Rate and discount availability vary per event
**Food and beverage extra.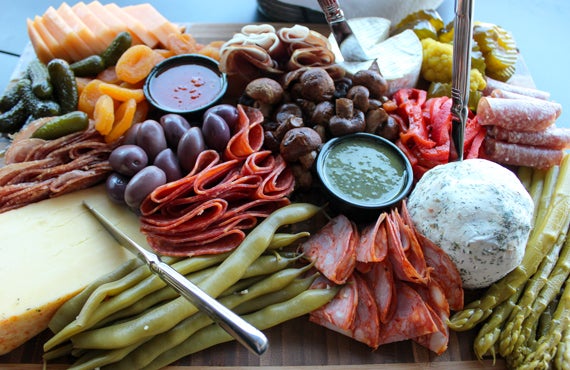 OVG360 is committed to providing a variety of food and beverage options to satisfy your guests at any event.
More Info
Group Suite Live Event Availability
Contact Us
For information on renting a Group Suite for a live event, contact:
For information on renting a Group Suite for an Oshawa Generals game, contact: