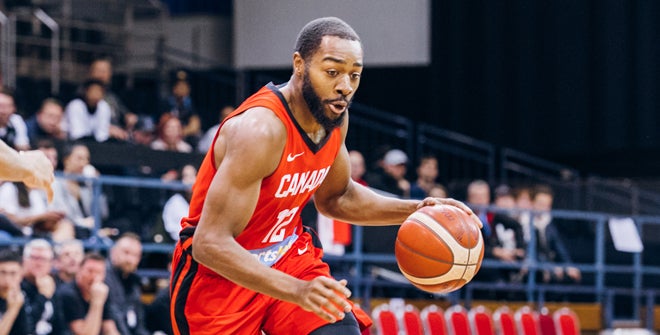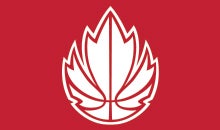 Feb 21 , 2020

Ticket Office

1-877-436-8811

*Phone and online orders subject to applicable fees. Ticket prices are subject to change without notice.

**Special lower bowl pricing for children 12 and under.


If you have a pre-sale password, click here


Don't want to miss another TCC presale?
Sign up to our Backstage Pass Cyber Club now

$34.60, $65.60 - Adults; $13.95 - Child
FIBA AmeriCup 2021 Qualifier
Canada vs Dominican Republic
Canada Basketball has announced that the Tribute Communities Centre in Oshawa, Ontario will host Canada's FIBA AmeriCup 2021 Qualifier game in February.
Canada will face Dominican Republic on Friday, February 21 at 7:00 PM ET before travelling to Santo Domingo, Dominican Republic for a rematch on Monday, February 24 at 7:00 PM ET. Fans can also catch the action live on DAZN.
Tickets will go on sale beginning Friday, January 17 at 10:00 AM EST and will be available at the Tribute Communities Centre ticket office, 1-877-436-8811 and tributecommunitiescentre.com.
In addition to the games, Canada Basketball, in partnership with Ontario Basketball Association (OBA), will also host clinics for both players and coaches. Additional details regarding both will be announced at a later date.
Teams will play each other twice, home and away, during the qualifying phase with three windows set for February 21-24 2020, November 2020 and February 2021.
The 2020-21 FIBA AmeriCup qualifiers will feature 16 teams from the Americas zone divided into four groups of four teams.
Canada is in Group C along with Cuba, Dominican Republic and U.S. Virgin Islands.
Group A consists of Argentina, Chile, Colombia and Venezuela; Group B includes Brazil, Panama, Paraguay and Uruguay; and Group D includes Bahamas, Mexico, Puerto Rico and the USA.

The top three finishing teams in each Group will earn a qualifying berth in the FIBA AmeriCup 2021.
Event Times
Friday, February 21, 2020

7:05 PM