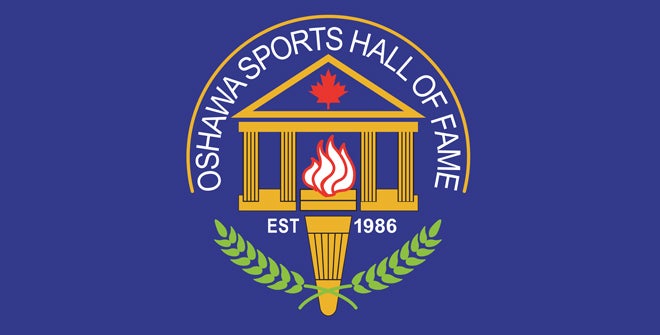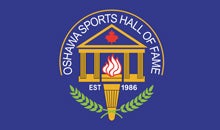 Oct 7, 2020

Tickets are available March 15, 2020 to purchase through Leslie Seeley of the Hall of Fame at 905-259-6764, [email protected], and in person at the Tribute Communities Centre Ticket Office.

$65.00 per Person

Buy Tickets
Oshawa Sports Hall of Fame Dinner - RESCHEDULED
35th Annual Induction Ceremony
RESCHEDULED NOTICE
During this time of uncertainty, due to the COVID-19 Pandemic, the Oshawa Sports Hall of Fame has been closed to all visitors.
The Board of Governors had set a new date of Wednesday, October 7, 2020 as the date for our Inductee Ceremony. The Board feels that the regulatory people will not be granting permission for large groups indoors. We would need permission for up to 300 people to attend the function.
With that in mind, the Board has agreed at our meeting on Thursday, August 20, 2020 to request two new dates as possibilities from the Tribute Communities Centre.
That would be the last Wednesday of May and June 2021. The final date would depend on the Generals holding the 2021 Memorial Cup in Oshawa at the Tribute Communities Centre the week of June 17 to 27, 2021.
The decision to postpone the 2020 Induction Ceremony to May or June 2021 at that time was made by the Board.
Permission to open the Hall of Fame for our Wednesday sessions has been provided by the Tribute Communities Centre.
We will have to follow all guidelines and protocols set out by the Tribute Communities Centre in conjunction with Municipal and Provincial guidelines. This will begin mid to late September 2020.
Traffic patterns & social distancing are in the process of being laid out. The Hall of Fame will be providing hand sanitizer stations and proper signage to provide a safe experience for our visitors.
Opening will be communicated through our website as soon as we feel we are ready and prepared.
Thank you for your patience,
Be safe!
Adrian Vanhemmen, Oshawa Sports Hall of Fame Chairman
---
Respecting the health and well-being of everyone, the 35th annual Oshawa Sports Hall of Fame induction ceremony has been postponed from the original date of Wednesday, May 27 to the new date of Wednesday, October 7, 2020 due to concerns over the COVID-19 pandemic.
---
The Oshawa Sports Hall of Fame was started in 1986 to honour the accomplishments of Oshawa individuals and/or teams as players and/or builders of sport on a Local, Provincial, National or International level.
This year's inductees include:
Brent Grive - Hockey
Cheryl MacNeill - Lacrosse
Randy Richards - Ski Jumping
Vaso Vujanovic - Soccer
Oshawa Under-18 Boys' All-Star Team (1966-67)
---
RECEPTION AND CASH BAR - 5:30pm
DINNER - 6:30pm
INDUCTION CEREMONY - 8:30pm
(Open to the Public – General Seating – No Charge)
CONCLUDE & SOCIALIZE - 9:30pm
Event Times
Wednesday, October 7, 2020

5:30 PM