SPECTRA ANNOUNCES ACHIEVEMENT OF THE WELL HEALTH-SAFETY RATING FOR TRIBUTE COMMUNITIES CENTRE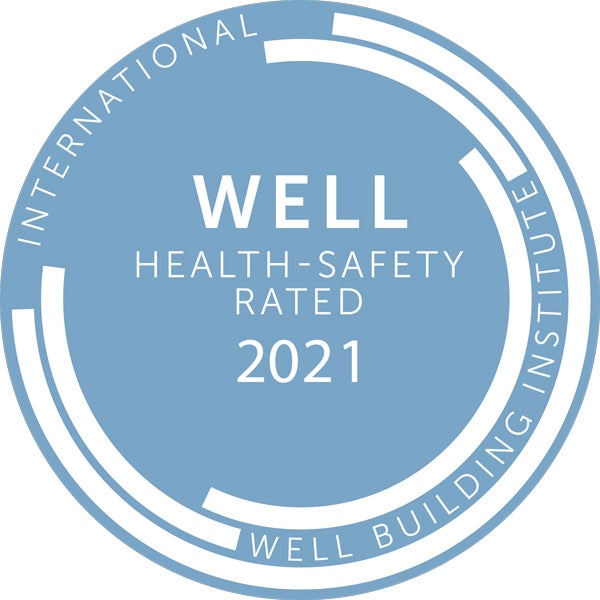 Spectra announced today it has earned the WELL Health-Safety Rating for the Tribute Communities Centre through the International WELL Building Institute (IWBI). The WELL Health-Safety Rating is an evidence-based, third-party verified rating for all new and existing building and space types focusing on operational policies, maintenance protocols, stakeholder engagement and emergency plans to address a post-COVID-19 environment now and into the future.
Designed to empower owners and operators across large and small businesses alike to take the necessary steps in order to prioritize the health and safety of their staff, visitors and stakeholders, the WELL Health-Safety Rating can help guide users in preparing their spaces for re-entry in the wake of the COVID-19 pandemic, instilling confidence in those who come through the building as well as the broader community.
"The safety, health and wellness of all our employees, tenants, promoters, artists, and guests is our top priority. As we continue to negotiate through the pandemic and begin to welcome staff and guests back, Spectra at the Tribute Communities Centre felt it was important as a step to restoring the confidence of all who visit the venue to have a renowned and accredited third party organization such as the International WELL Building Institute evaluate our reopening plan, wellness policies, and safety protocols to ensure we left no stone unturned," stated Vince Vella, Spectra's General Manager at the Tribute Communities Centre. "I want to thank our Spectra team here in Oshawa for all their hard work, support and preparation not only throughout the WELL certification process, but also for all the planning, adjustments, and efforts that went into developing our comprehensive Together AGAIN Reopening Plan."
In order to achieve WELL Health-Safety Rating, the Tribute Communities Centre has implemented enhanced cleaning practices as well as modification upgrades to venue equipment.
"In pursuit of the WELL Certification, we have greatly enhanced numerous operational procedures and best practices throughout the venue. Among other things, we have made modifications to reduce points of contact throughout the building, enhanced our cleaning practices, and taken steps to reduce respiratory particle exposure," explained Spectra's Jay Laxton, Director of Operations. "Efforts to safeguard the health and safety of our patrons and staff have included the introduction of self-cleaning technology on touch points such as elevator buttons, push bars and door handles and the addition of numerous hand sanitizing stations throughout the venue. Our cleaning program now includes the use of electrostatic sprayers to disinfect all areas of the venue and we have made disinfecting wipes available in high-traffic locations. Additionally, we upgraded all of our HVAC unit filters to Merv-13 to help control airborne pathogens, and we have enhanced our facility reopening and emergency closure procedures."
The WELL Health-Safety Rating provides a centralized source and governing body to validate efforts made by owners and operators. It leverages insights drawn from the IWBI Task Force on COVID-19, in addition to guidance on the spread of COVID-19 and other respiratory infections developed by the World Health Organization (WHO), U.S. Centers for Disease Control and Prevention (CDC), global disease control and prevention centers and emergency management agencies, as well as recognized standard-making associations such as ASTM International and ASHRAE, and leading academic and research institutions, as well as core principles already established by IWBI's WELL Building Standard, the premier framework for advancing health in buildings and spaces of all kinds.
Spectra's Tribute Communities Centre was awarded the WELL Health-Safety Rating following the successful completion of third-party documentation review by GBCI to confirm it has met the feature specific intents and requirements.