#TCCreviewer: THE WIGGLES
OCTOBER 10, 2019 - THE WIGGLES
"BEST SHOW EVER!" was all my husband and I heard on the way home from The Wiggles concert. Our two children, 19-months and 4 years, absolutely had the best night dancing and singing along with their favourite TV friends. The Wiggles did not disappoint, playing a medley of their biggest hits. They had a large stage with an inflatable Wiggles backdrop, which was bright and colourful.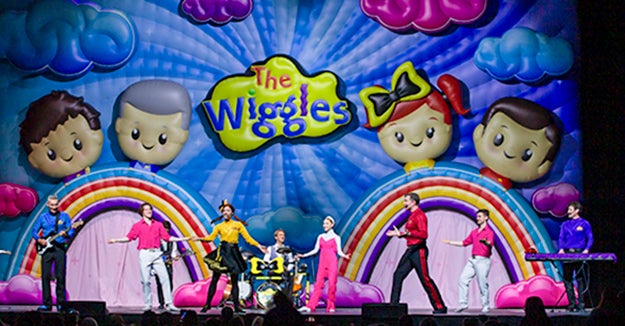 It was quite the buzz last evening at the Tribute Communities Centre prior to the show beginning. Looking around, you saw children smiling in anticipation of watching The Wiggles, dancing and singing while dressed up in their favourite Wiggles' colour. There was a sea of yellow, purple, red, blue, and even a few Captains!
When The Wiggles took the stage, they instantly captivated their audience with bright colours, live singing, instrument playing, and lots of dancing! They invited children to stand at the front and dance the night away with them! From "Simon Says" to "The Propeller", The Wiggles played all of their best songs and even took a few suggestions from the audience playing "Pappadam" and doing a Scottish Highland dance.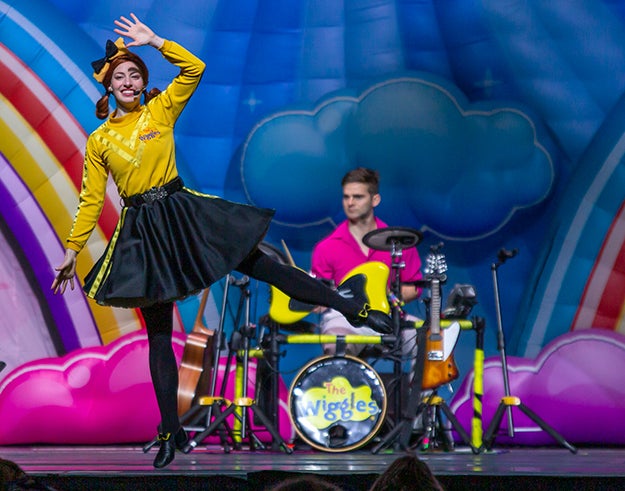 It was my daughter's first ever concert and she had an amazing time seeing The Wiggles live and dancing! It was such a happy experience, with all of the parents looking on fondly at their children singing, dancing, and smiling ear to ear. It was a wonderful show, The Wiggles are incredible with interacting with the children and ensuring everyone leaves happy as can be! They took the time to take posters young children had made for them, accepting them graciously, smiling and waving at the children, even all the way up to the back rows.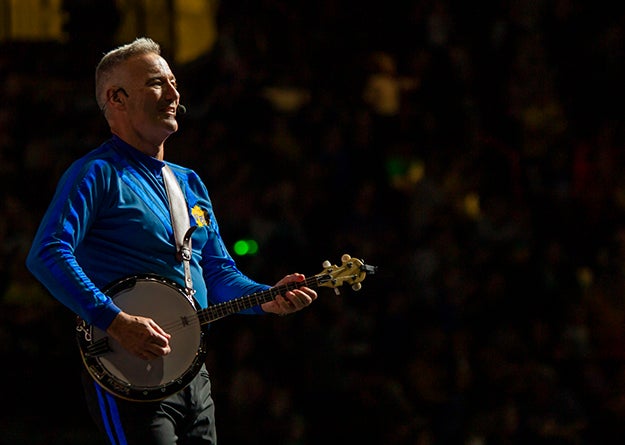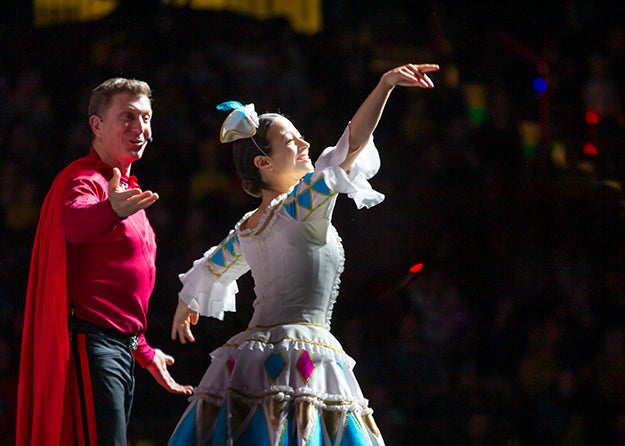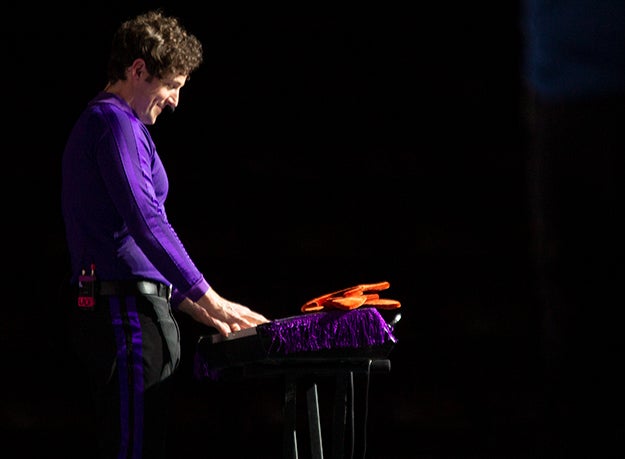 On top of the great signing and dancing on stage, The Wiggles took turns running around the perimeter of the floor with inflatable giraffes, ballet dancers, all of their character friends, and even Captain Feathersword on a segway! There was so much to look at, happy children, dancing, singing, and a live band - how could you not have a blast?
Thank you to Spectra, The Wiggles and the Tribute Communities Centre for giving my family and I a beautiful evening out to see an amazingly talented group of performers. The Wiggles concert was a night we will cherish as a family!
#TCCreviewer: @Krysta Dudley
Photos by: @Spectra / @William Balfour