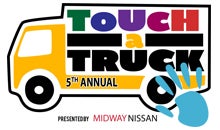 Aug 25 , 2017

FREE!

Attendees are encouraged to make a donation at the Big Brothers Big Sisters of Oshawa-Whitby booth.

Vehicles will be located outside the Tribute Communities Centre located at 99 Athol Street East, Oshawa.

NOISE ALERT - There will be horns and sirens on site.
Touch-A-Truck
FREE Community Event - Presented by Midway Nissan
Spectra Venue Management, operators of the Tribute Communities Centre, is excited to announce the fifth annual Touch-a-Truck event presented by Midway Nissan on Friday, August 25th, 2017 from 4pm to 8pm in support of Big Brothers Big Sisters of South-West Durham. This free community event will be hosted outside and around the Tribute Communities Centre and is a fun, hands on event that allows children of all ages to get up close and personal with more than 40 vehicles of all shapes and sizes. Children will love the interactive displays and the opportunity to learn about the vehicles from the drivers.

The event gives attendees an interactive experience with vehicles of all types and sizes supplied by vehicle partners, such as the Oshawa Fire Services, Durham Regional Police, Hard-Co Construction Ltd., Ontario Regiment Museum, and many more.

"We are thrilled to announce the fifth annual Touch-a-Truck event," stated William Balfour, Director of Marketing & Group Sales for Spectra. "Over the past four years, we as a community have raised more than $6,200 for Big Brothers Big Sisters of South-West Durham through this event and the level of support we receive from the vehicle and community partners year after year is incredible. Without the support from community partners, this event would not be possible."
Due to overwhelming demand, this year's event will start an hour earlier to help make it possible for families to visit more vehicles during the event. "The crowds continue to grow each year and it is an amazing feeling to see children having so much fun turning on the sirens and honking the horns while they sit in the driver's seat of so many different vehicles. It's also great to see the parents participating as well after their children's turn," Balfour stated. "This year's event will utilize a portion of Bruce Street and Charles Street as the south suite holder's parking lot will be under construction and unavailable for the event. The City of Oshawa and Spectra know how much our community enjoy this event so we worked to ensure it could proceed despite the loss of the south parking lot to construction."

The 2016 event was the largest Touch-a-Truck Spectra had organized at the Tribute Communities Centre with almost 50 participating vehicles and attendance nearing 4,000. The Spectra team aims to surpass last year's $2,027 donation to Big Brothers Big Sisters of South-West Durham and encourages all attendees to donate what they can afford to Big Brothers Big Sisters during the event at their booth.
This year's event will again satisfy attendee's taste buds as our Spectra team fires up the grill to provide a charity BBQ for attendees.
Current vehicle partners include*:
Community partners include:
Sandy Dale Face Painting
Sky Zone Trampoline Park
---
*Touch-a-Truck is a free event to enter, however certain activities may be subject to a cost.
**Participating vehicles are subject to change at any time without notice.

If you have a vehicle you believe would be a great addition to the Touch-a-Truck lineup, please contact [email protected].
---
Net proceeds to benefit:

---
Presenting Sponsor: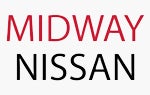 ---
Community Sponsors:
---
Don't forget Kars on King is happening on Friday as well in downtown Oshawa from 3:00pm to 9:30pm!
Event Times
Friday, August 25, 2017

4:00 PM